you are here: Start page > Program > Social Program
Social Program
Student acitivity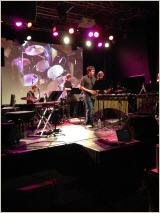 For students and other young researchers the 2015 ICU Student Committee has offered a special opportunity to leave the welcome reception on Monday at 19:00 and to join HACKATHON MUSIC METZ (19:00 – 22:00). In order to attend this event you had to gather at the main entrance of Arsenal (where the congress and welcome reception take place) and were guided as a group from the congress to the event at 'Trinitaires Metz'. Pre-registration was not required and participation was of course not only limited to young researchers…
Artistic Performance Françoise Vanhecke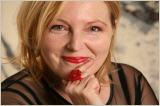 Soprano Françoise Vanhecke is a contemporary, daring, power performing and creative artist. She works closely with composers from around the world. She developed a new extended technique, ISFV® Inhaling Singing, which is part of her doctoral research at the University College, School of Arts; IPEM - Dept. of musicology, Ghent University. She appears on the show bills of the world's leading music festivals and theatres and received different international awards. Françoise Vanhecke has performed music by Händel, Mozart, Puccini, Satie and Irma Bilbao and has played the ocean-drum and the Theremin. (Website).
Margaret Guthman competition
In 2014, as part of a collaborative project between Georgia Tech School of Music, Georgia Tech Lorraine, Arsenal and Orchestre National de Lorraine (O.N.L), a series of concerts were performed on Georgia Tech's Campus in Atlanta and Metz. As a follow up to this initiative, "Music Tech Metz", a music festival comprised of 7 different events will be organized in parallel to the 2015 ICU congress. As part of this program, expect a full symphony concert as well as the presentation of the finalists of the Margaret Guthman's innovative instrumental design competition:

Margaret Guthman: is an annual event to find the world's best new ideas in musical instrument design, engineering, and performance, is held at the Georgia Institute of Technology. Sponsored by the Georgia Tech Center for Music Technology, the School of Music, and the College of Architecture, the competition selects 20-25 semi-finalists from all over the world each year. Presentation of finalist projects of this prestigious award will take place.


Congress Concert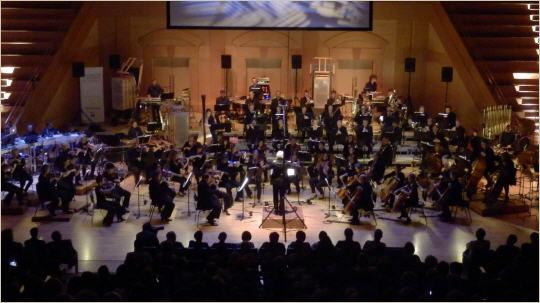 A unique full symphony concert dedicated to all 2015 ICU participants: "Surchauffe", a piece of music from O.N.L, directed by Jacques Mercier.

Invent and share: this is the dual goal of the "Overheating" project, whose culmination is the creation of a piece specially written for the Orchestre National de Lorraine. This project brings the Orchestra into an unexpected area of research and innovation with the creation of a new metallic percussion instrument - the Veme® - which will make its first appearance in the world of music. To create "Overheating", Dominique Delahoche took the difficult moments of adolescence as a starting point. Through a palette of new sounds, he puts the contradictory energies of this phase of life into motion in his music. At the core of the piece, planned interludes leave open space for expression by local youth.

Nicolas Chatenet, solo trumpeter for the Orchestra, will introduce them to DJing. Texts written by young people from CMSEA, a local association for child and youth welfare, during a nature workshop led by writer Jérémie Lefebvre will echo the music and express the feelings experienced by the young authors.
Accompanying Persons Program